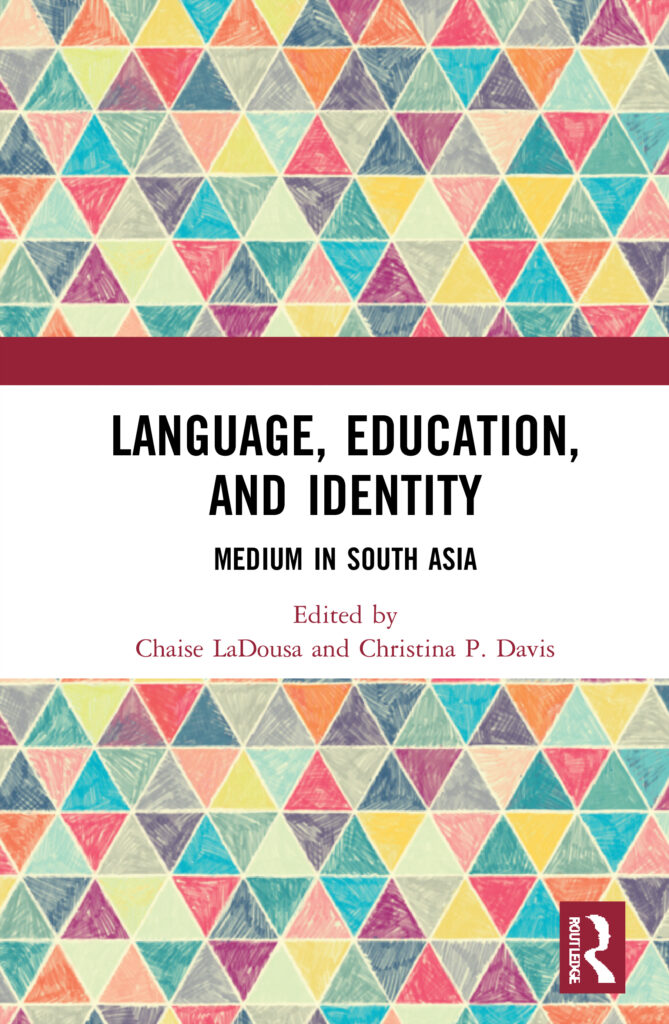 Edited By Chaise LaDousa, Christina P. Davis
In India via Routledge India
This book examines medium of instruction in education and studies its social, economic, and political significance in the lives of people living in South Asia. It provides insight into the meaning of medium and what makes it so important to identity, aspiration, and inequality. It questions the ideologized associations between education and social and spatial mobility and discusses the gender- and class-based marginalization that comes with vernacular-medium education. The volume also considers how policy measures, such as the Right to Education (RTE) Act in India, have failed to address the inequalities brought by medium in schools, and investigates questions on language access, inclusion, and rights.
Drawing on extensive fieldwork and in-depth interviews, the book will be indispensable for students and scholars of anthropology, education studies, sociolinguistics, sociology, and South Asian studies. It will also appeal to those interested in language and education in South Asia, especially the role of language in the reproduction of inequality.
About the Authors
Chaise LaDousa is the Christian A. Johnson Excellence in Teaching Professor of Anthropology at Hamilton College, USA. His research interests include language and culture, political economy, and education, in India and the United States. He is the author of Hindi Is Our Ground, English Is Our Sky: Education, Language, and Social Class in Contemporary India (2014) and is Co-Editor-in-Chief of the Journal of Linguistic Anthropology.
Christina P. Davis is Associate Professor of Anthropology at Western Illinois University, USA. Her research concerns language and digital media practices, multilingual education, and ethnic conflict in Sri Lanka and India. She is the author of The Struggle for a Multilingual Future: Youth and Education in Sri Lanka (2020) and is Book Review Editor of the Journal of Linguistic Anthropology.